x
Discover how to instantly tap into an almost unlimited source of free video traffic… place your video in front of millions of targeted users… and skyrocket your offline or online Business Success!

Compared to everything else online, video is one of the most powerful mediums, and when it comes to online video, YouTube is the big-behemoth without a doubt. That is why this video training is going to focus on utilizing YouTube. You are going to learn a lot when you sign up for the YouTube Mastery video training.
Significantly expand your online/offline business.
Get the most out of Video Marketing
Proven and trusted Video Marketing Training guide, including the most current info
Generate more sales & leads using these up-to-date video marketing strategies
.
Viewers Prefer Video Over Text

So, why is video such a powerful medium? The biggest reason for this is because it engages viewers better than blocks of text and just plain audio. Video has a way of capturing emotions in viewers. It has been proven that web pages that include video rank easier, and this isn't just because Google owns YouTube. Of course, any websites with YouTube videos are going to rank higher than actual pages, but that is because the viewer interaction and engagement in videos is significantly higher than regular websites with no video and just blocks of text and/or audio.
Viewers prefer video over text. This is a proven fact, and now that sites like YouTube exist, you are seeing this more and more. You know, television has been such a huge medium since its invention, and the same can be said for online video. Statistics show that YouTube has 800 million visitors a month. This is unique. Specifically, that means that 800 million different households are accessing YouTube in just a month's time. That is amazing, isn't it?
If you don't use Video Advertising for your Business,
you can't connect with a great deal of customers
actually looking for you!
People watch videos all the time, so it just makes good sense to get your business in on the non-stop action by using Videos for your business. Do you realize how volcanically hot Video Advertising is becoming at this exact moment?
YouTube is the second most used Search Engine in the World
100 Million Internet users watch online videos each day
90% of online shoppers said they find video helpful in making buying decisions
50% of executives watch business-related videos on YouTube
65% of those executives visit the marketer's website after viewing a video
64% of website visitors are more likely to buy a product on an online retail site after watching a video
59% of senior executives would rather watch a video than read text
An Average User Spends 16 Minutes 49 Seconds Watching Online Video Ads Every Month
Real estate listings with videos receive 403% more inquiries than those without videos
Real estate listings with videos receive 403% more inquiries than those without videos
Including video in an introductory email increased the click-through rate by 96%
Including video in an introductory email reduced the number of unsubscribes by 75%
The question isn't whether we should use Video for marketing; the question is how well can we do it?
In this Highly Effective YouTube Mastery Exclusive Training, businesses and marketers will learn exactly how to do it. This excellent and exclusive training will take you by the hand and show you step-by-step, topic by topic, and tool by tool what you really need to know in order to dominate Video Marketing the easiest way possible, using the most effective tools and in the shortest time ever.
Now, the number mentioned above does not account for the people who are repeat customers. These are all different people. YouTube is the largest video site, and it is the second most used search engine in the world. All of this information is really cool, but what is even cooler is that YouTube provides you with so many tools to create videos on their site, host videos on their site, and get organic traffic. This just touches the surface of what this video training series is about.
DISCOVER…
How to setup your channel
How to optimize your videos
How to make money on YouTube
How to leverage Google Analytics
Why YouTube is the Golden Goose
How to find videos in your niche
The powerful Piggybacking method
How to select appropriate videos
How to record and track video data
How to contact Video Creators
And much more.
This is a "must have" course! It will give you more than just the basics and assist you in making your voice heard and your product hugely popular.

If you register TODAY, you will also get free access to the popular
Video Marketing Made Easy Training Guide
Chapter I: What is Video Marketing?
Chapter II: Why Video Marketing?
Chapter III: Are Businesses doing Video Marketing?
Chapter IV: Top Video Sharing Sites
Chapter V: Video Marketing Power Tools
Chapter VI: How to do Video Marketing the right way
Chapter VII: Highly Effective Video Marketing Tricks
Chapter VIII: The hottest ways to use video for marketing
Chapter IX: Shocking Video Marketing Case Studies
Chapter X: Video Marketing Do's and Dont's
Resources
0000
OOOO
---
Plus


xxx



 HOW TO CONDUCT LIVE WEBINARS VIDEO TRAINING COURSE


xxx



and

xxx
THE ELITE GOOGLE HANGOUTS VIDEO TRAINING COURSE
---
xxxxx
REGISTER FOR THE YOU TUBE MASTERY
TRAINING HERE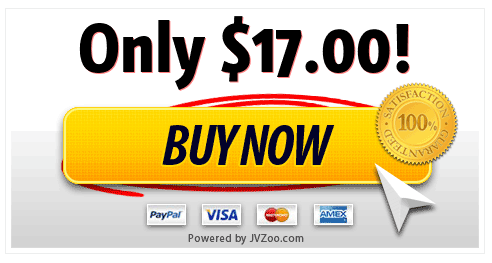 N.B. The appropriate VAT will be added applicable to your country
If you come to the conclusion after applying the system HONESTLY, that none of these strategies have helped you in any way, see the link below for our Refund Policy