…
The world's SMS weapon of the internet is more than ready to scale your business online forever!
…
Would you like to know more about Twitter and how you can use it to promote your books and business?
Twitter Marketing Made Easy Video Series!
LIVE showcase of the best techniques.
Easy to understand and Professional US voiceover.
How to get lots of relevant traffic on your website.
Get the latest updates for your industry.
Reach a widely scattered audience.
Facilitate instant communication with your customer base.
Get authentic feedback for your products.
Enhance the awareness levels of customers.
Our Video Marketing Course explains the basic tools and latest proven Twitter Marketing Techniques for amazing growth with simple, precise and point-to-point guidance. If you have a proper Twitter marketing campaign, you will be able to increase your sales by expanding the geographical boundaries.
You will also be able to convert potential leads to your loyal clients.
Take Note of These Amazing Eye-opening Facts
About 63% of brands worldwide have multiple Twitter accounts.
The average time spent on Twitter monthly is 170 minutes.
34% marketers use Twitter to successfully generate leads.
Tweets with images receive 18% more clicks, 89% more favorites and 150% more retweets.
About 92% of international brands tweet more than once daily, 36% of which are link-containing tweets.
The click-through rate (CTR) of Twitter ads is 8 to 24 times higher as compared to Facebook.
Twitter Marketing Made Easy will help you position your business on Twitter by applying the latest and most effective techniques!
Discover the Seven Steps to Twitter Marketing Success, including how to research your market, create your page, perfect your profile, find followers and make use of the best Twitter Marketing tools.
Twitter Quick Start Training Guide
Cheat Sheet
This cheat sheet is a handy checklist that you can print out and use to easily take action at every step of the process. It breaks up the whole training into easy-to-follow steps.
Mind Map
This is a really cool mind map outlining the complete training as well; this will give you an overview of every step you're going to apply in a more summary fashion.
Top Resources Report
(Valued at $17)
Top Resources Report
Here you will have access to a complete niche research report regarding the Twitter marketing potential: Videos, Tools, Training courses, Blogs, Forums, Affiliate programs, etc.
…
REGISTER FOR THE TWITTER MARKETING
MADE EASY TRAINING HERE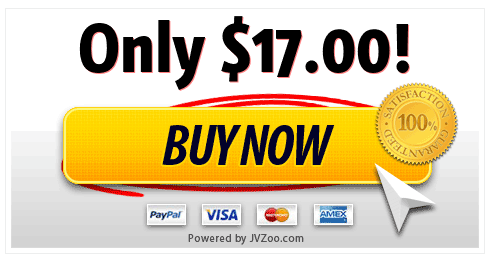 N.B. The appropriate VAT will be added applicable to your country
If you come to the conclusion after applying the system HONESTLY, that none of these strategies have helped you in any way, see the link below for our Refund Policy