….
Announcing The Brand New, 7 Part, Step By Step Video Course That Shows You How To…
"Increase Your Expert Status,
Reach Professionals, Expand Your Brand, Build Strong Business Relationships, and Generate More Leads For Your Business By Using Simple Yet Easy Strategies Within LinkedIn…Starting Today!"
Compared to Facebook, LinkedIn is one of the fastest growing social media sites. But LinkedIn isn't just another social media site. In fact it's one of the largest growing social media sites for businesses and professionals.
Many people jump onto the LinkedIn bandwagon, thinking they can easily get tons of high converting leads fast without proving themselves as an expert and forgetting to build their brand. While LinkedIn can indeed drive high converting leads to your business, you must do it right. You must gain people's trust, and through that, expand your brand.
Branding is incredibly important, and people often forget that by not branding yourself as a trustworthy business or expert, you lose out on potential business.
With that said, the mindset and atmosphere is a little different in LinkedIn.
While that could be a negative because you're so used to the laid back environment on Facebook, the positive is that people are there because they want to network in a professional environment, but online.
One of the keys to marketing is knowing where your audience hangs out. If you can go to a site where your audience is, then you can focus specifically on that area.
One example of how LinkedIn is being used: Job head hunters and staffing companies are in fact using LinkedIn to find candidates, so you can imagine how other companies could be looking for you.
Imagine this…
You go to a local networking conference. There's something a little more professional about it. Presentation is important and one wrong move could be bad for business. But imagine you go to a conference and people see you as the expert in your field. People are looking for you and they want your services. That's LinkedIn, but it's all done online.
However, But I know you're probably thinking…
"I'm shy. How do I go into LinkedIn and make friends with other business professionals?"
"I don't know where to start!?!?"
"If LinkedIn is stricter in terms of adding friends, how do I go about doing it?"
"How in the world can I gain people's trust that don't know me?"
"How in the world can I show people that I am the expert in my field?"
If you said yes to any of these thoughts or questions…
And if your business is not at the point you want it to be at, then you'll want to pay close attention to this video series.
This video tutorial will show you how to use LinkedIn, build your expert status, expand your brand, and become a thought leader without having to be super outgoing or having to sell.
This step by step, 7 part video series takes you by the hand and shows you how to properly use LinkedIn, so you can network the right way effectively. You'll learn strategies you can use starting today that will bring you closer to your end goal.
Here's a list of this 7 part video series in more detail
Video #1 : Introduction to LinkedIn Branding
In this specific video, you will learn what you need to do to get started on this journey towards branding yourself as an expert on LinkedIn. You'll also be given an overview of the video series as a whole, how this system works, and what tools you will need to get started. Fortunately, aside from this video series, we will be using completely free resources.
Video #2 : Things to Avoid Doing in LinkedIn and other Roadblocks
Did you know that LinkedIn will suspend your account for certain things that you may find acceptable on other social media sites? LinkedIn is a little more professional in the way they do things, so they have rules and regulations that you will want to follow, including etiquette you may want to follow as well. In this video, you learn what to avoid doing first before we move onto the rest of this video series, so that you start positively.
Video #3 : Create a Profile that stands out
Unfortunately, people will judge a book by its cover and in this case that is you. Who you are trying to reach in terms of audience will determine the way you setup your profile. You see, it's easy to just jump in and start putting in all of your credentials like how you write your resume, however you need to do it properly. That is what you will learn in this video. While it is not a hard thing to do, you will want to ensure that it is done right.
Video #4 : Branding Yourself and Gaining Expert Status
Unfortunately the way people perceive you in society is important. Thus, branding yourself by showing that you are an expert in a certain field must be done correctly, not only through your profile, but through other ways too. In this video, you will learn specific strategies you can start using today, on how to properly brand yourself as an expert in your field so that you can gain trust. Once you have gained people's trust, you will be well on your way to having credibility in your industry.
Video #5 : Smashing Strategy to Start Conversations
Communicating with people you don't know is what this is all about. Starting a conversation that starts on the "right foot" can often be a roadblock if you don't know where to start. In this video, you will learn a cool strategy you can start using right away to start conversations so people see you as an expert in your field, right from the start.
Video #6 : Smashing Strategy to Gain Trust and Likes Fast
Once you have started a conversation, you will need to end it with people liking you, and your gaining their trust. But how do you go about doing that? How do you gain trust? How do you go one step further to get people to be further interested in what you have to offer? In this specific video you will learn how to do just that, with easy to implement strategies that you can start doing today.
Video #7 : Smashing Strategy to Build Strong Relationships
Alright, so you've gotten to a point where you can create conversations with people you don't know, gain their trust, and be seen as an expert. Now you need to keep those relationships and grow them further into business relationships. In this specific video, you will learn an easy but cool strategy to growing those relationships to a more personal level, which can have a huge impact on not only your business but much more.
So, with that said, register for this video series now and…learn how you can expand your brand, grow your expert status, and ultimately generate high converting leads that want your services.
Specialized GMail Video Training.
The Email of choice for Professionals.
---
REGISTER FOR THE LINKEDIN MARKETING
MADE EASY TRAINING HERE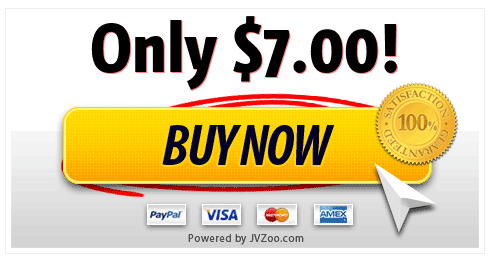 N.B. The appropriate VAT will be added applicable to your country
If you come to the conclusion after applying the system HONESTLY, that none of these strategies have helped you in any way, see the link below for our Refund Policy