It's time to make the best use of technology for your business!
Have you wondered why Big Businesses use Instagram and how it can help you promote your books and business?
Let our Video Training

LIVE showcase of best techniques.
Easy to understand and Professional US voiceover.
Increase the sales potential.
Skyrocket your business success.
Boost your overall marketing efforts.
Generate more leads with our proven strategies.
STEP-BY-STEP GUIDANCE THAT WILL TAKE YOU THROUGH THE ENTIRE PROCESS OF USING INSTAGRAM MARKETING
If you have a proper Instagram marketing campaign, you could reach out to millions of Internet users in practically very less time.
Instagram has 200 million active members in which 65% users are located outside of the United States.
1.6 billion Likes are made every day.
60 Million Photos are shared every day.
Instagram Engagement is 15x Greater than Facebook.
93% of Prestige Brands use Instagram.
57% of Instagram users visit the site at least once a day (with 35% doing so multiple times per day).
Average Instagram Users spend 257 minutes a month on the site.
25% of the Fortune 500 now use Instagram.
Introducing…
Instagram Marketing Made Easy
HD Video Training!
This is a complete collection of High Definition videos of step by step content. Here's the breakdown:
Video #1: Introduction to Instagram.
Video #2: How to use Instagram most effectively for your business.
Video #3: Why businesses should definitely use Instragram.
Video #4: How businesses are actually using Instagram in their marketing efforts and how you can do it too.
Videos #5 to #10: Covering topics like downloading the Instagram Mobile App, Creating your Instagram Account as a Business, Setting up your Instagram Business Profile, Navigating through the app, Posting images and videos, and Finding Instagram Followers for your Business.
Video #11: You will learn the top 10 Instagram Marketing Power Tools.
Video #12: The hottest 10 Instagram Marketing tips.
Video #13:  Eye-opening Instagram Marketing Business Case Studies.
Video #14: 10 Instagram Marketing Do's and Don'ts for maximum success.
 Cheat Sheet
This cheat sheet is a handy checklist you can print out and use to easily take action at every step of the process.
Mind Map
Giving you an overview of every step need to apply. You can print it out as well for its effective usage.
Resources Report
Here you will have access to a complete niche research report regarding the Instagram marketing potential: Videos, Tools, Training courses, Blogs, Forums, Affiliate programs.
You just need to apply these strategies, and see your business grow by leaps and bounds.
…
---
REGISTER FOR THE INSTAGRAM MARKETING
MADE EASY TRAINING HERE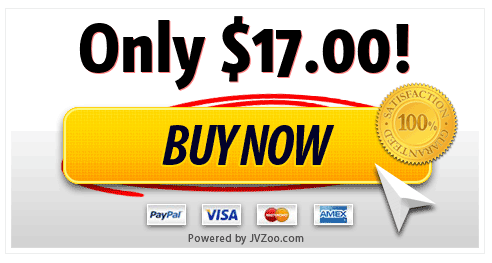 N.B. The appropriate VAT will be added applicable to your country
If you come to the conclusion after applying the system HONESTLY, that none of these strategies have helped you in any way, see the link below for our Refund Policy