Build Your Own WordPress Blog with this Excellent Step-by-Step
Video Training
,,,,,,
14 High Definition Videos Packed With Top-Notch Training
Instant Creation – Includes organizational tips & best practices for Usernames and passwords.
Running Time:4:30
Manual Creation – Includes a more secure and faster installation method than described elsewhere plus the 4 things required for proper manual installs.
Running Time:9:35
Installation Cleanup – cleanup on aisle 5.., which files you can delete after installation for a more secure and streamlined WordPress site. Running Time:4:05
Basic Security – How to easily remove ID-1 from your database and why you should,
How To Remove All mentions of the WP version from the source code,
How to do a full backup of files & database
(copy & paste code included)
Running Time:10:54
Dashboard Tour – A detailed walk-through of the Admin Dashboard of your WordPress site
Running Time:4:15
Pages vs Posts – Name three differences between WP Posts and Wp Pages-
In this video I show you seven
Running Time:1:30
Create Pages – How To Create a WordPress Page & the new Page editor in version 3.9
How to add images to your page
How to set your page for AUTOMATIC future publication
Running Time:6:04
Create Posts – How To Create a WordPress Post & the new post editor in version 3.9
How to add an image to a post
How to schedule AUTOMATIC future posts
Running Time:6:43
Plugins – The safest place to get FREE WordPress plugins
How to install plugins inside & outside of your WordPress site
How many installed & activated plugins is too many – the answer might surprise you
Running Time:6:57
Themes – The NEW theme customizer with live widget preview
The NEW add new theme screen
How to delete installed themes
How to customize installed themes
Running Time:6:09
Widgets – How to add, move & remove widgets on your theme
Running Time:3:58
Menus – How to add & edit your WordPress navigation menus
Running Time:4:15
Basic SEO – Which is the most popular free SEO plugin? I install & activate it here
What is a permalink and how to change it
How to create a fully optimized post – including images
Running Time:7:10
Prevent Server Crashing Brute Force Attacks – Preventing a site break-in by a brute
force attack is one thing but preventing your server from crashing from a brute force attack
is an entirely different problem. Not any more!
REGISTER FOR THE WORDPRESS REVEALED
TRAINING HERE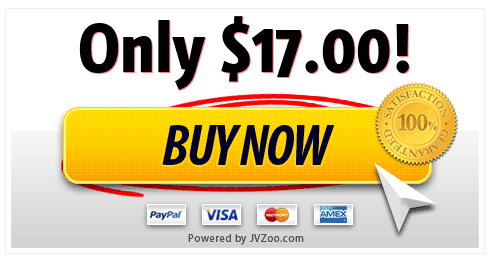 N.B. The appropriate VAT will be added applicable to your country
If you come to the conclusion after applying the system HONESTLY, that none of these strategies have helped you in any way, see the link below for our Refund Policy